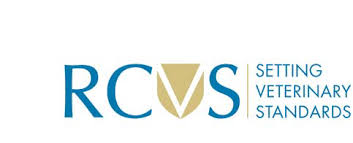 December 9, 2020 7:22 pm
The RCVS code of conduct was updated in June 2020 and it is below.  Examples given specifically mention dog breeding which may be of interest to those carrying out licensing inspections of breeding establishments.
Disclosing to the authorities
14.6 In circumstances where the client has not given permission for disclosure and the veterinary surgeon or veterinary nurse considers that animal welfare or the public interest is compromised, client confidentiality may be breached and appropriate information reported to the relevant authorities. Some examples may include situations where:
a. an animal shows signs of abuse
b. a dangerous dog poses a risk to safety
c. child or domestic abuse is suspected
d. where a breeder in England has presented litters without possessing a licence to breed, or has breached the licence conditions (where applicable)
e. where the information is likely to help in the prevention, detection or prosecution of a crime
f. there is some other significant threat to public health or safety or to the health or safety of an individual.
14.7 If a client refuses to consent, or seeking consent would be likely to undermine the purpose of the disclosure, the veterinary surgeon or veterinary nurse will have to decide whether the disclosure can be justified. Generally the decision should be based on personal knowledge rather than third-party (hearsay) information, where there may be simply a suspicion that somebody has acted unlawfully. The more animal welfare or the public interest is compromised, the more prepared a veterinary surgeon or veterinary nurse should be to release information to the relevant authority.
14.8 Each case should be determined on the particular circumstances. If there is any doubt about whether disclosure without consent is justified, the issues should be discussed with an experienced colleague in the practice before the information is released.
14.9 Veterinary nurses employed by a veterinary surgeon or practice should discuss the issues with a senior veterinary surgeon in the practice before breaching client confidentiality.
14.10 Where a decision is made to release confidential information, veterinary surgeons or veterinary nurses should be prepared to justify their decision and any action taken. They should ensure that their decision making process, including any discussions with the client or colleagues, is comprehensively documented.
14.11 Veterinary surgeons and veterinary nurses who wish to seek advice on matters of confidentiality and disclosing confidential information are encouraged to contact the RCVS Professional Conduct Department on 020 7202 0789